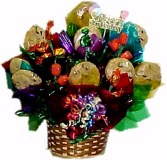 Garden Bouquet
The perfect birthday or any day gift. A dozen cookies planted in an array of colors surrounded by candy buds ready to bloom to life for that special someone.
$45.95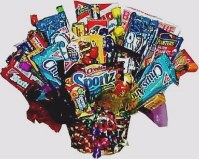 Snack Master Jr.
Loaded with assorted cookies, candies, snacks and crackers. Just for kids. Wow.
$65.95

Fun Day
A great bouquet filled with chocolate bars and assorted candies.
$45.95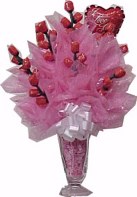 Strawberry Soda
A fun arrangement in an authentic soda glass. Sweets for the sweet.
$39.95


Celebrate
An explosive display erupts from a basket of your all time favorites, Oreos, Chips Ahoy and Nutter Butter cookies, exploding into a grand show of blues and reds.
$45.95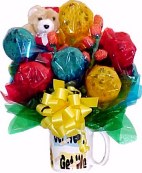 Get Well Soon
This Get Well mug comes with a precious new friend to make the day go faster.
$31.95