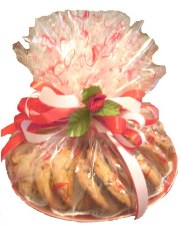 Cookies from the Heart
Send a platter of delicious cookies.
12 cookies $24.95
18 cookies $33.95
24 cookies $42.95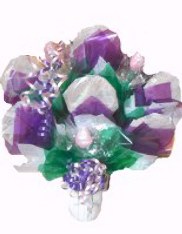 Purple Passion
For the love of purple, accents bring this bouquet t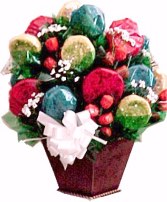 The Big One
Eighteen cookies are a super gift for office or party.
$59.95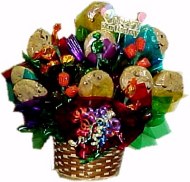 Garden Bouquet
The perfect birthday or any day gift. A dozen cookies planted in an array of colors surrounded by candy buds ready to bloom to life for that special someone.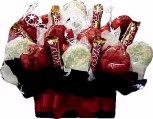 Be Twix and Between
A dozen cookies intermingled with your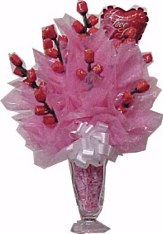 Strawberry Soda
A fun arrangement in an authentic soda glass. Sweets for the sweet.
$39.95
Just Relax
A super way to surprise someone. Nuts, candy bars, assorted candies and puzzle books this makes a great gift.
$45.95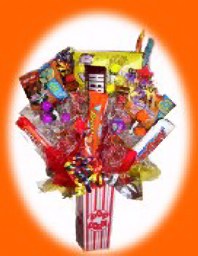 Movie Night
Candy and cookies abound in this fun basket with cookies and candy bars. $39.95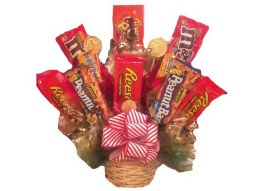 Love Peanut Butter
If you love peanut butter,
you will love this fun bouquet.
$39.95
We deliver to all hospitals with a 40 mile radius of Kansas City.
Delivery fee is applied.
Our Arrangements are one of the few gifts that are allowed in ICU Units. We can also deliver MYLAR BALLOONS only. Latex balloons are not allowed in hospitals.
Sugar Free is Available in both Cookie and Candy Bouquets
Basic Bouquets
6 Cookie Bouquet $31.95
9 Cookie Bouquet $35.95
12 Cookie Bouquet $45.95
18 Cookie Bouquet $59.95
24 Cookie bouquet $79.95
Cookies Selection includes
Chocolate Chip
Sugar
Peanut Butter
Our Candy Arrangements can be made of any type of available Candy including our various Clusters and Turtles.
Chocolate Pizza
4.25 lbs. $45.95
3 lbs. $32.95
2 lbs. $26.95
1 lb. $16.95