Custom Gourmet
Gift Baskets
are our specialty.
They range from
$16.95 to $120.
and beyond.
We carry a wonderful selection of gourmet food items, coffees, teas, fudge and pastas.
We welcome corporate accounts
Discounts on multiple purchases of 10 or more..
Delivery is also available.
Contact us for your Holiday Needs.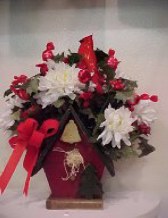 Cardinal House
A splash of white mums combined with holly springs and cherry flashers brighten any Christmas table. 36.95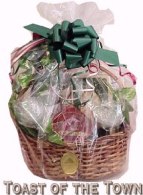 This well packed gift basket includes a pair of wine glasses, sparkling cider, wine and cheese crackers and Dr. Pete's praline mustard glaze. A fabulous gift to celebrate life.
$99.95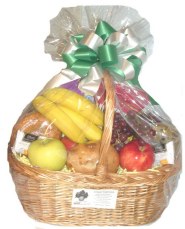 Edible Fruit Baskets
Made to order.
The Ultimate Gift Basket
includes salmon, gourmet coffees, tea, olives, crackers, chocolates, dip mixes, and more. Makes a wonderful office gift.
$120.00
Silk Christmas
Wreaths & Arrangements
Wired with lights our wreaths bid your guests welcome. Available in different colors and themes. They can be customize for you.
Centerpieces and arrangements are also available.
Wreaths
$32.95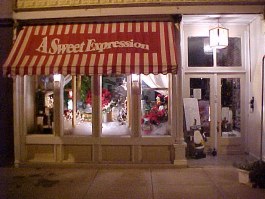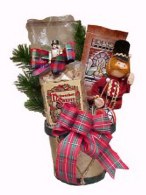 Drummer Boy
Big Steer Nutcracker Snack Mix is accompanied by delicious Fireside gourmet coffee and a winning ornament.
$17.95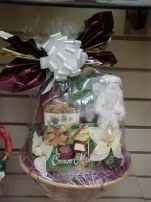 Someone's Coming
With a nut mix, chocolate mints, gourmet coffee, a quaint holiday statue and more, this is a delightful gift basket. $26.