Remember Spring
A spray of mums with candies throughout brighten the old watering can.
$29.95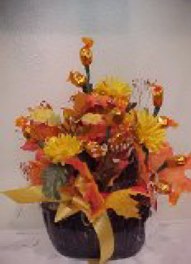 Give Thanks
Flowers & Candies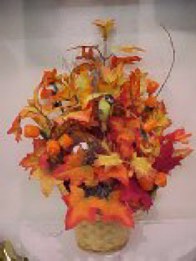 Forest's Secret
Candy blossoms lie tucked among the brilliant leaves next to a solitary bird. $32.95.


Happy Thanksgiving
A woven pumpkin crowned with orange mums and candies.
$28.95
Fall Splendor
A basket full of fall flowers filled with shining candy buds.
$29.95
Simple
A holiday mug filled with flowers and candies.
$36.95