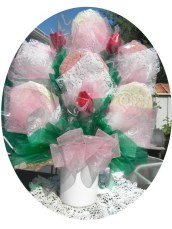 Basic Bouquets
6 Cookie Bouquet $31.95
9 Cookie Bouquet $35.95
12 Cookie Bouquet $45.95
18 Cookie Bouquet $59.95
24 Cookie bouquet $79.95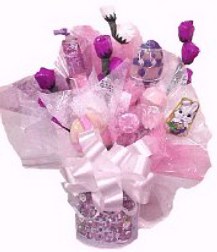 Some Bunny Loves You
An array of candies are presented in an Easter mug.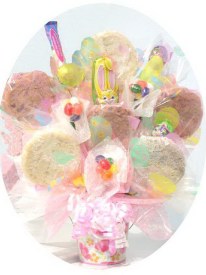 Easter Cookies - Yum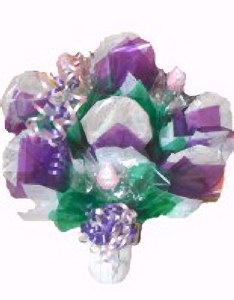 Purple Passion
For the love of purple, accents bring this bouquet to life.
Sand Lot
Play in the sand with this cute sand bucket filled with goodies.
$39.95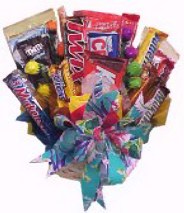 Spring Fun
Candy and cookies abound in this fun basket with cookies and candy bars. $45.95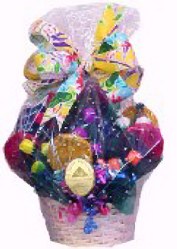 Spring Cookie Bouquet
Nine multiple colored cookies and candies in a white princess basket with bright multicolored ribbons added.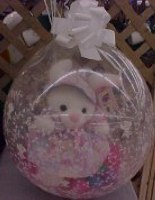 Stuffed Easter Balloons
A variety of bunnies to choose from.$35.95