To place an order....
just call 816-405-7704
Rose Garden
A dozen cookie roses, accompanied by chocolate kiss roses, make this a special bouquet indeed.
$45.95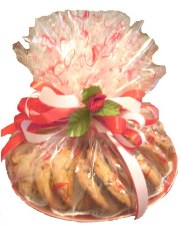 Cookies from the Heart
Send a basket of delicious cookies.
12 cookies $24.95
18 cookies $33.95
24 cookies $42.95
Cookie platters available.


.

Love You
A dozen Hershey roses boxed as only a dozen roses should. $45.95
Berry Nice $29.95
Dipped Strawberries
Two days notice required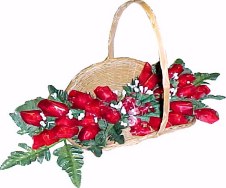 Roses for You
Be prepared for the OOHS and AAAHHs with this spray of two dozen delicious chocolate Hershey Roses. Be prepared for plenty of Hugs and Kisses.
$59.95